Two Guys Garage hosts Kevin Byrd and Willie B are sharing their passion about all things automotive. Taking full advantage of the podcast format, the guys tackle a wide range of topics and conduct fact-and-fun-filled interviews with friends and leaders in the car space – all in the same freewheeling, just havin'-fun manner fans of the long-running MotorTrend TV series have been enjoying for years.
Two Guys Garage Podcast marks the first collaboration between Brenton Productions and iHeartRadio, the #1 podcast publisher in the U.S. available to listeners via a host of widely available distributors including iHeartRadio, Apple, Spotify and Stitcher.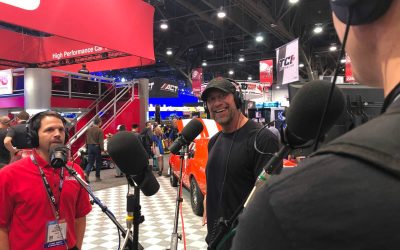 From its humble beginnings as a respected maker of carburetors, Holley has morphed over several generations into an automotive aftermarket powerhouse, now with 31 different brands under its corporate umbrella. "We're dream makers," says Director of Marketing Bill Tichenor, as in this podcast he recounts that evolution to the guys and makes his case for the true heyday of the muscle car being right now!
read more